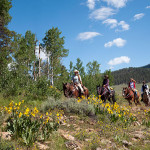 While horseback riding is the featured activity at the ranch, there are many other activities including scenic 4 x 4 trips, rafting, swimming, hayrides, overnight campouts, hiking, square dancing, rockhunting, softball, movies, ping-pong, pool, horseshoes, and of course resting and relaxing.
Vehicle trips to the high country are planned for non-riders and for those who want a change of pace. The vehicles are also available to take you to the forest cookout sites, if you choose not to go by horseback.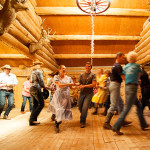 For those who enjoy fishing, then Waunita Hot Springs is the place for you. Whether an avid fishing enthusiast or the weekend fisherman, there are numerous lakes, reservoirs, streams and rivers at or near the Ranch, teeming with fish.
Kids will love the ranch. Besides the safe play environment, there are animals to see and pet, horse rides, hayrides, and more. Our Children's counselors will make sure your children have "the best week of their year."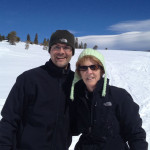 Winters at Waunita are always wondrous. From December thru mid-April ranch facilities are available for downhill ski groups, snowmobile clubs, church retreats, or small group meetings.