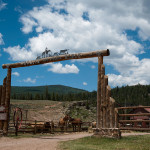 At Waunita Hot Springs Ranch, we've been providing guests with "the best weeks of their year" for over 50 years. And what's funny, when you ask our guests, you'll get a different answer from each.
Maybe it's the ranch itself. Located high up in the Colorado Rockies and surrounded by Gunnison National Forest land and summer pasture, we provide a relaxing, laid back atmosphere for you, your family and your friends. In fact, Waunita is known for being the place where new friends are made.
It could be the riding and other activities—rafting, hiking, fishing and more. Whether you're young or young at heart or whether you want to "ride like the wind" or just unwind, you'll come to call Waunita home.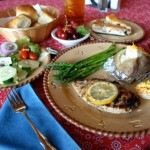 For many, that week feels like being home with comfortable rooms, a roaring fire, home-cooked meals and treats, and a swimming pool and spa that stays 100-105 degrees the whole year 'round—winter included.
So poke around our site, shoot us an email, send us a note or give us a ring. We'd love to hear from you.
— The Pringles